Can you add own songs in Wombo.ai app?
Can you add own songs in Wombo.ai app?
At the moment, it is not possible to add own songs in Wombo.ai app. Even on a paid plan.
However, Wombo.ai constantly adds new songs to the app. Also, there are some premium songs, which can only be used with a subscription.
Can you remove watermark in Wombo.ai app?
Yes! You can remove watermark in Wombo.ai app if you upgrade to premium.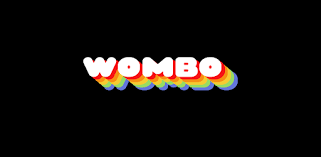 Wombo.ai app overview
WOMBO is the world's best AI-powered lip sync application. You're done after you've uploaded a selfie, selected a piece of music, and allowed WOMBO to work its magic. An indefinite number of musical compositions every month, a wide variety of new music is uploaded to the site, ensuring that you will always be able to find something to groove to. Wombo is a simple and easy platform to work with.

A picture of your face or an image from your camera roll may be put into the programme, and then with the touch of a button, the image will be synched to a certain piece of music and accompanied with suitable memes. Using the miraculous powers of computer programming, the app's software will complete the facial recognition process on everything and everything that looks like a face, even things that don't. To make your friends and celebrities believe that you have filmed them singing or lip-syncing a song, you may use this new trick.

It is possible to use Wombo.ai to add audio effects to any photograph, turning it into a singing face. WOMBO.ai was founded by Ben-Zion Benkhin, who is also the company's CEO. You should begin by installing Wombo AI, which is accessible for both Android and iOS smartphones and is completely free to use. It is necessary to upload a photo from your gallery or snap a new one in order to utilise your image gallery. To begin, choose a song from your collection. Through the uploading of the image to Wombo AI's servers, the app will make it possible for the Wombo AI algorithms to animate the picture.

Wombo, created by Ben-Zion Benkhin, is a free application that allows you to convert your selfies into moving images. Choose your favourite song from the playlist and listen to yourself perform it to see how you sound. Visit our website or download one of our mobile applications for your Android or iOS mobile device. You may subscribe to the service for a charge by making in-app purchases inside the app.

Wombo.ai for Android:

Wombo: Make your selfies sing is a free app from Wombo Studios IncEntertainment that allows you to make your selfies sing. The version 2.0.8 is available with In-App Purchases ranging from $3.99 to $25.99 per item, depending on the item. It may be downloaded on any Android smartphone that has Android 5.1 or above installed.

Using Wonbo.ai on iOS:

WOMBO V 2.0.3 for iPhone is a free download and may be used on iPhones running iOS 12.1.2.

Wombo AI running on a computer.

It may be installed on your computer with the assistance of Bluestacks on your Windows operating system. Once you've completed the installation of Bluestacks, launch it on your computer and begin using it. It is possible to access the Google Play Store while you are running BlueStacks on your Android-based device. Once you've logged in, you'll be able to utilise the Play Store to download and instal any application you want.

Isn't it true that Wombo is safe?

Using the WOMBO app, you can be certain that your information is totally safe. Wowbo is an image modification programme that will be released in 2021 that takes an uploaded selfie and uses it to create a deepfake of someone who has a song memorised to the tips of their fingers.

No answer to your question? ASK IN FORUM. Subscribe on YouTube!