How to BLOCK SOMEONE in CASH app? (Video)
How to block users in CASH app?
Go to Activity tab in the CASH app (last tab on the bottom right).
Tap on the request or person from your activity.
Tap on three dots "….".
Select Block Person.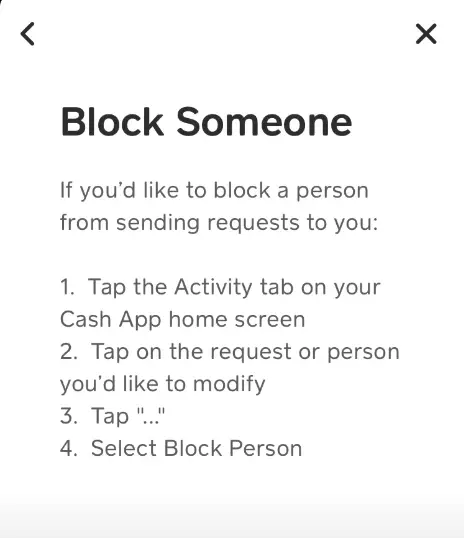 Transcript
hello everyone so how to block someone on a cash app so here's cash app and yeah I will just show you quickly in support section that if you'd like to block a person you just tap the activity tap tap on the requestor person three dots and select block person so there you have it I don't have anything in my activity but you just go to this last tab on the right and then tap on the person tap through doors and tap block so that's it you can reach out to cash app support here something else account settings and then yeah here you can read more about it

No answer to your question? ASK IN FORUM. Subscribe on YouTube!