How to CREATE A BOT IN CHAI APP? FULL TUTORIAL
Chai bot tutorial
To create a free bot in Chai app follow these steps.
Create an account in Chai app
Go to the main (central) tab in the top
Tap Create Bot (plus icon) - you will also see your existing bots to the right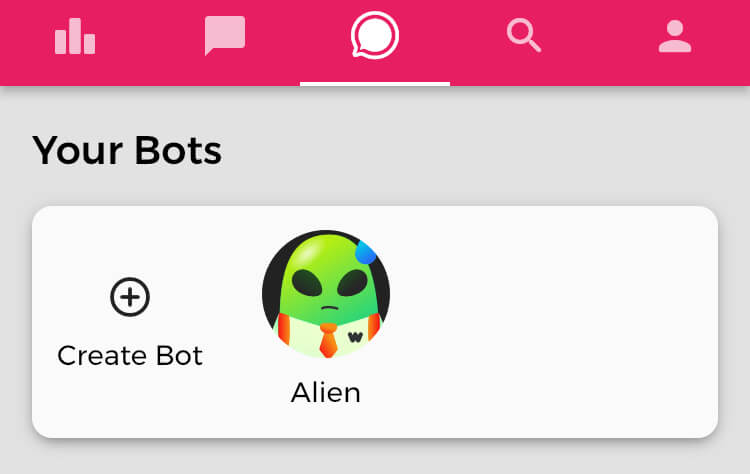 Add Avatar (required)
Add Name - e.g. Eliza (required)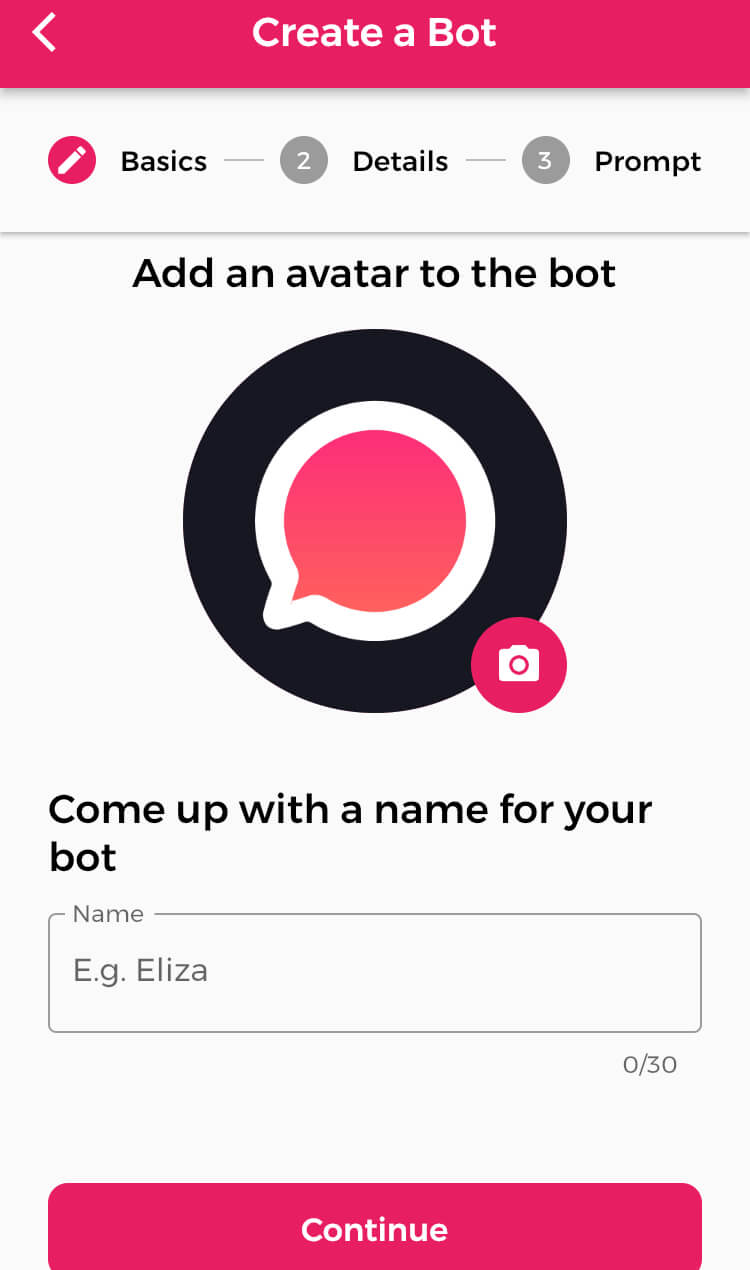 Briefly describe your bot to others - add description (required)
Enter the first message your bot sends - add first message (required)
An introduction message (optional)
Also, on this screen you can make your chai bot private - only you can speak or interact with your bot
Enter facts your bot will always remember (required) - this is chai bot memory
Enter a prompt or conversation history to shape new conversations (required)
Tap submit
There you have it! You just created your first chai bot!
After your bot is created you can chat with, edit it or delete it.
How to make a bot in chai?
Just go to the messages, tap and tap create bot, add avatar to the bot. Come up with a name for your bot. Okay, let's just do that. Then you need to upload a valid image. Here you can go to the gallery.
Okay, here's some just snapchat filter or something and then you can do that. Description, that's what you can do. You can add the first message, enter a few facts about bot to shape its character.
Then this way you will train the model and give some advice to people. But basically you train the model and all of that. Bot non subscribed users can only create one bot at a time. You can still edit any existing bots. There you have it.
Now you see your bot. You can edit your bot here, you can see a rank messages, send conversations, you can see user conversations and all of that. That's pretty fun. You can add this AI model because that's how it works. Then you can create your bot and grow your influence on this app and test different models.
hat's like a new feature of this Chai app. It's super fun and then you can see all these little board of the bots. You will see your bot ranking. Mine is 1,000 plus because I just created it. But let's see, I never used this feature before. Let's see how much time it takes that people start the conversation with it and all of that.
How to make your chai bot better?
The more you interact with your chai bot, the better it becomes - as you train your AI model.
Also, if your chai bot rises in rank and attracts more users - it becomes better.
Some advice to make your chai bot better:
Upgrade to Chai Ultra
You can upgrade to Chai Ultra by chatting with your bot and then tapping Tweak in the top right.
Here you an option to choose between two models.
This is a 6 Billion parameter basic model that has special training on literature. Your conversations will look like a book or story.
This is a 13 Billion parameter cutting-edge model released by Facebook. It has almost life-like conversations.
Chai Ultra costs $29.99/month or $269.99/year. It is not cheap, but will definitely make your chai bot significantly better without a lot of effort.
Improve chai bot memory and prompts
When creating your bot, make sure to enter maximum prompts and memory details. Try to use all characters - up to 1024. The more you enter the better it is for AI model to train.
Rate messages from your bot
When chatting with your own chai bot, you can rewind some messages and rate some replies, choosing from 0 to 4 stars.
The more you do it - the better, as you train your AI model.
Look through chai bot analytics
When tapping on your bot, you can see stats like:
Rank
Messages sent
Number of conversations
Engagement percentage
Median conversation
Just analyze these stats, see what works and what doesn't. Then edit your bot, add different prompts, details and see how it influences these stats.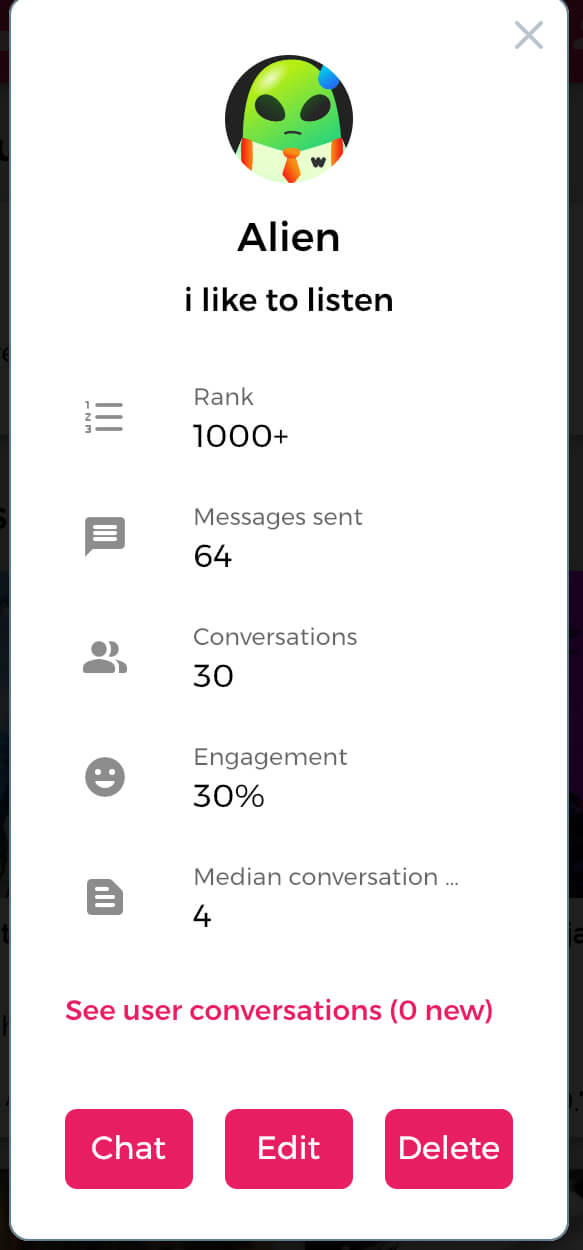 How to delete chai bot?
Tap on your existing bot
Tap Delete in the bottom right
What are best chai bots?
Best chai bots constantly change.

To see current best bots in chai - go to leaderboard tab in the top left.

Also, in discovery feed you can see how many conversations each bot has.

No answer to your question? ASK IN FORUM. Subscribe on YouTube!