How to create an account in TELLONYM app? (Video)
How to create an account in TELLONYM app?
The idea of Tellonym app is that you can get a honest feedback from your Friends. It is a great messaging app. You can find out new things about your friends, ask them things you never dared to do before.
There are a lot of similar apps – for example HMU.
To create an account in Tellonym, you can just sign in with Apple – on iPhone.
Then just choose your Tellonym username. And allow or disallow push notifications.
Now your Tellonym profile is ready. And you can share it on Instagram, Snapchat, WhatsApp, Twitter and other social networks.
Idea is that your friends will tap on this link and send you tells – messages.
It is possible to send messages anonymously. Have fun!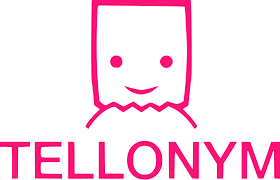 What is Tellonym app?
Tellonym App Overview

Tellonym is a free messaging app developed by three individuals in 2016 that is quite popular among adolescents. Users of the Tellonym platform may also receive communications referred to as "Tells." Every Tell is sent and received in order to reach the recipient's private mailbox.

These private discussions are not seen by anyone else. In other words, Tells display only when the user decides to react, and only if the user responds to the Tell will the original Tell and response be visible to other users.

How Does Tellonym Work?

It is very simple. You just create your own personal profile, choose a unique username, and upload a profile picture. That's the only thing there is to it. Everything required is supplied. You must first log in before you can ask a question or voice an opinion to the whole community. Even if you get into a fight or insult someone, you may avoid losing friends or starting a quarrel by simply commenting on another user's post.

You will enjoy the advantages of anonymity while using this programme. Use it with caution and remember to have fun. Tellonym allows you to connect with friends or anybody else across the world to ask, respond, and send messages in a massive pool of questions, answers, and messages to stimulate and ignite your curiosity. Following a profile you like and blocking profiles you don't want to remain in contact with is the safest and fun way to utilise Tellonym.

Tellonym for Android:

Tellonym 2.74.8 by CALLOSUM SOFTWARE is free to download and install.

Apple's Tellonym:

Tellonym: Honest Q&A, Feedback is a free download for users above the age of 17. Callosum Software GmbH provides the app, which has a rating of 4.6. It is free to download, but there are in-app purchases available. The software works with iPhones and iPod touches running iOS 10.0 or later.

Tellonym for PC:

You must first download and install BlueStacks or other emulators to instal Tellonym for PC (Windows/MAC). Start the BlueStacks installed and browses to the Google Play Store to download the programme. Search now for "Tellonym" in the Play Store. Install the game and start a drawer for the emulator programme or other apps.

Click the Tellonym icon to play it and then follow the directions on the screen. The BlueStacks Android emulator may also download and instal Tellonym APK through APK. You may also instal Tellonym for PC using Andy OS.

Is it okay to use Tellonym?

Cyberbullying, sexting, abusive comments, and other improper behaviour are just a few of the risks connected with messaging app platforms like Twitter, Facebook, Kik, and Snapchat. The main aim of apps is to interact with others, which may lead to individuals coming into touch with potentially dangerous circumstances. The programme is rated 17+ and Teen on the Apple App Store and Google Play Store, respectively. Yes, with Tellonym, the user has access to numerous regulating capabilities, both built-in and others that must be customised.

No answer to your question? ASK IN FORUM. Subscribe on YouTube!