How to DELETE YOUR COMMENT on BeReal?
How to delete comments on Bereal?
You can only delete your own comments in BeReal app. You can't report or delete other users' comments in BeReal.
To delete BeReal comment
tap and hold on your own comment
tap delete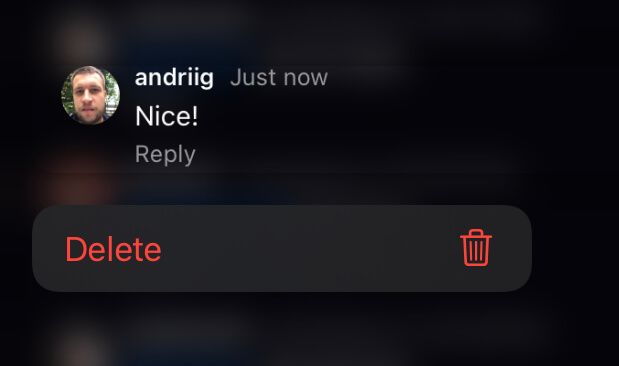 You can't delete bereal comments by swiping as you commonly do in other apps.

No answer to your question? ASK IN FORUM. Subscribe on YouTube!