How to find Elon Musk on Clubhouse?
Elon Musk is participating in a Clubhouse event for the first time.
Time: 10PM PST, 6AM London, 7AM Brussels
Link to the event: https://www.joinclubhouse.com/event/PQ488GWn
Event name: Elon Musk on Good Time w/ Sriram Krishnan, Marc Andreessen, Steven Sinofsky, Aarthi Ramamurthy, Elon Musk, Garry Tan 🍔
You can find Elon by searching for @elonmusk username.
Here is a guide how to follow Elon Musk on Clubhouse.
Here is how to join Elon Musk event in Clubhouse.
Here is Elon Musk's profile (there might be many followers).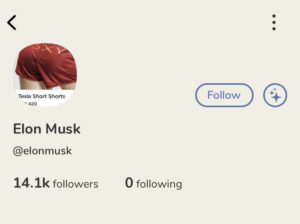 And profile picture 🙂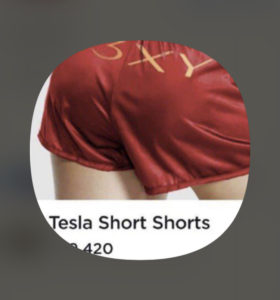 FAQs
Here is the Clubhouse app – Clubhouse drop-in audio chat (there is another Clubhouse project management app) https://apps.apple.com/us/app/clubhouse-drop-in-audio-chat/id1503133294
Clubhouse app is only available on iPhone. At the moment, it is not available on Android.
Clubhouse is invite-only. Search for invites in subreddits, Twitter. It is possible to buy a Clubhouse invite for $10-30.
It is against Clubhouse Community Guidelines to stream, record event without permission.
Support mrhackio
Become mrhackio member – $3 p/m – to get exclusive tech updates and tutorials. https://www.mrhack.io/membership/

Patreon: https://www.patreon.com/mrhack/about?vanity=mrhack

PayPal: mrhackchannel@gmail.com

bitcoin:36eV3ZLycxQvd2qfoqFVBH4pd4QXTcAqvT

No answer to your question? ASK IN FORUM. Subscribe on YouTube!