How to UNSUBSCRIBE in ONLYFANS? (Video)
How to UNSUBSCRIBE in ONLYFANS?
Go to your profile icon in the top right – either on desktop or mobile.
Tap on Following link.
You will see three tabs reflecting your OnlyFans subscriptions – active, expired, all.
Go to Active subscriptions – from here you can cancel your OnlyFans subscription.
Unsubscribing in OnlyFans – things to know
Subscriptions are non-refundable
You can turn off auto-renew in OnlyFans to prevent being billed in the following month
You can turn off auto-renew at any time. You will still have access to Creator's profile until the end of subscription.
To see your active or inactive subscriptions, visit your Following page.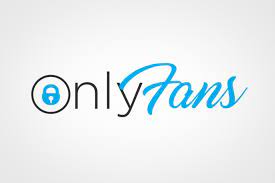 OnlyFans app overview
OnlyFans is a social networking site that charges a membership fee and allows its users to both sell and buy creative material, which is usually pornographic. NSFW movies and pictures are posted to personal accounts as a result of this being used as an adult site. OnlyFans is accessible to anyone in the United States, Canada, Australia, the United Kingdom, and the European Union.

OnlyFans policy dictates that users must be at least 18 years of age.

Millions of people are known to be registered with OnlyFans, one of the sites having that many members. Material strategy also relies on adult content, in the form of advertising, as a marketing strategy and allows work producers and influencers to have full and open publication of their content.

Onlyfans is a place where you can provide your images for money, but only to fans who are paying customers. When you are hesitant to reveal your face, then you may just snap your foot photos, and you are done. To post your foot photos on Onlyfans, you have to get an audience first and foremost. Because of Reddit and Instagram, it is safe to say that the majority of Onlyfans celebs use these two sites; they are two of the finest places where explicit images are permitted.

How to use OnlyFans App:

When you are logged into the OnlyFans app, you can quickly browse between your profile, settings, and statements.

The built-in camera allows you to quickly and spontaneously capture moments. Please add your text to your posts (no character limit). To transmit the text portion of your post to your Twitter account, click the "auto-tweet" button (along with a link to your OnlyFans profile).

You may choose up to 20 pictures from your photo roll per post. Using the built-in Fanscope Recorder, you may live stream to your fans. Locate the Facebook logo to access the text section of your post (along with a link to your OnlyFans profile). There are new sections on the sidebar menu My Fans, Followers, and Relevant statement. In the app, see and comment on live broadcasts that you follow.

There are already many successful creators on OnlyFans app - who make a full-time living or much more. Especially, among models.

OnlyFans on iOS:

You may upload material straight from your iOS device to your OnlyFans timeline using the OnlyFans app. It has the built-in camera and video recorder.

The app on iOS has 6000 ratings is available for free download. The current version is 2.6.5, with the most recent update occurring 3 years ago. The app's size is 131.47 Mb.

For the Android platform:

The OnlyFans App version 1.0.1 for Android is available for free download with regard to English. It has a rating of 3.7.

OnlyFans App for PC:

OnlyFans can be downloaded on PC using Android Emulator called NoxPlayer.

OnlyFans Parent Review:

The worries are being raised regarding the potentially negative aspects of OnlyFans. One such worry is that minors are utilizing the site to sell sexually explicit video of them in exchange for money. Also, it is a famous website for individuals who have been jobless owing to the coronavirus epidemic.

Finally, since there presently are no legal requirements for online platforms to filter explicit information that may have originated from underage users, platforms remain a big risk for young children to find sexually explicit material. Meaning, the person who sells the material is legally liable if anything is done to the product.

Due to this, it is very likely that underage users have used other people's IDs and have established an account without issue. Keep the Parental Lock or other security options disabled or enabled to prevent your kid from accessing their or your finances.

No answer to your question? ASK IN FORUM. Subscribe on YouTube!