Is HQ Trivia Actually Safe?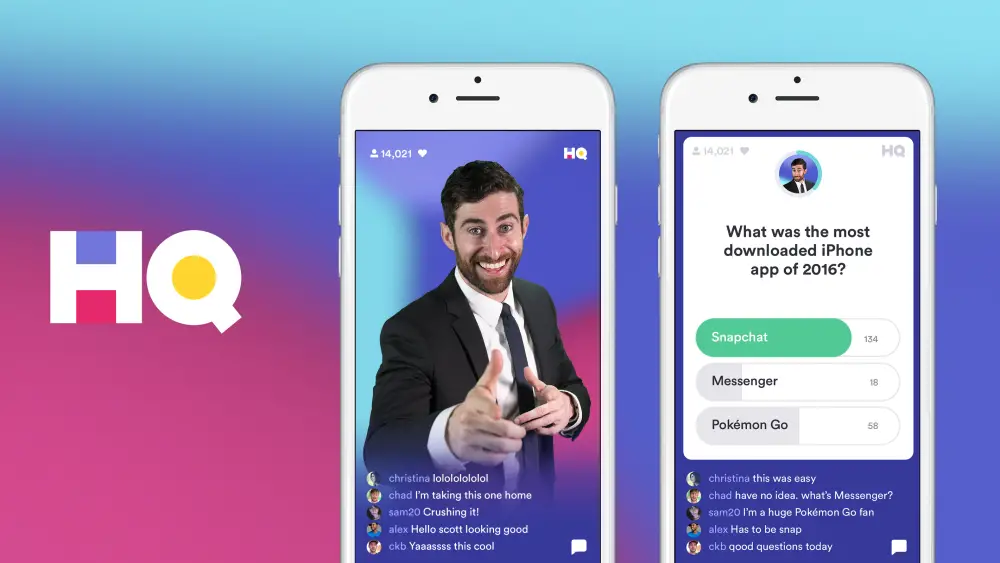 HQ Trivia Overview
Is HQ Trivia Safe? 
If you have friends who play HQ, then you always see them taking breaks at 3 p.m. and 9 p.m. they take these breaks twice daily to play HQ. It is no doubt that HQ Trivia is a hit. People play it for real money. There are million avid users of HQ Trivia who are always committed to playing the game with hopes to reach the end and walk away with some life-changing sum of money. The real cash prize is what lures hundreds of thousands of people into HQ Trivia. But there exists confusion and controversy over the business model of this game. Here's what you need to know about HQ Trivia.
What is HQ Trivia?
HQ Trivia is a live stream app that airs at 3 p.m. and 9 p.m. Eastern and one show at 9 p.m. Eastern on weekends. The game app is played for real money. The game is hosted by a friendly person, mostly comedian Scott Rogowsky, where he live streams to you 12 multi-choice trivia questions. The more rounds you complete the more the more the questions become harder, thus narrowing down the number of participants. If you make it to the end, you could win the game's cash prize. If there are several participants who get to the end, they split the game' cash prize.
While playing the game, you can actually gain "extra lives" if you answer a question incorrectly but invite friends to join the app with a referral code. "Extra lives" give you additional opportunities to continue playing the game.
How much can you win?
The cash prizes of HQ Trivia vary. When the app was launched, the cash prize was about $100, but now the cash prizes have increased to thousands of dollars, but still, the prizes keep on changing. The prizes can vary from $2,000 to $10,000 and sometimes, they might get as high as $20,000. If you win you are likely going to split it with any other winners. You can cash out the prize with a PayPal account.
HQ Trivia allows you to play along at home while connecting with everyone else who's playing at home. Since it is a live stream or simply a live chat you can instantly see many other players joining and leaving or just reacting to the game. This shows that the biggest selling point of HQ Trivia is its connectivity in addition to its most popular host Scott Rogowsky. Rogowsky has been able to successfully maintain his chill, nice, cool guy image something that the app's founders have tried to show the opposite.
The talk around HQ
HQ has experienced growing popularity with its users, however, the live chat app has made headlines. This is after the Yusupov HQ's co-founder failed attempt to stop the Daily Beast from publishing a profile of HQ's most popular host Rogowsky. Yusupov had threatened to fire the host claiming that Daily Beast had not g0one through the HQ's public relations operation. However, the Daily Beast went on ahead and published the Rogowsky story as well as the quotes from Yusupov's bizarre reaction as part of the story.
Other reasons to be wary about HQ Trivia
The conduct of the HQ's founders is one of the reasons to be way bout about it. In addition to this, there have been ongoing questions about where the prize money comes from and how the app makes its money given that its alleged purpose is to give money away without pursuing any visible or known revenue streams or even advertising. Yusupov's answer to this question has always been that the app's investors are only interested in making something fun at the moment and that they are not worried about revenue.
There is a lot of debate on Reddit whether HQ Trivia is actually safe.
Seems like the majority of people are unable to cash out.
Other people tell, that money is actually paid and seems data is not sold to scammers.
No answer to your question? ASK IN FORUM. Subscribe on YouTube!