YUBO App Review
Yubo is a social media app on which children feel the possibility of meeting someone new. It let their users create a profile and share their locations, and you can also visit through other images in their area.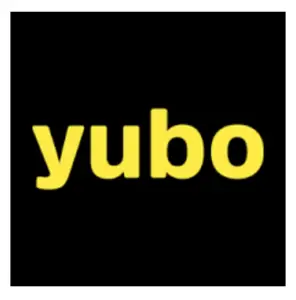 It resembles a tinder with swiping tinder-style (right swipe on a profile you like and left swipe on a face you don't).This app is so popular with teens because making a new friend or confidence is quite exciting to them.
It's common for kids struggling through their emotions or feeling depressed to look for support from an unknown stranger that they think to understand them. Users' profiles can share a lot of information, and if users like each other's faces, they can chat.
It also encourages users to enable their location service, but you can optionally hide your city, thus limiting people's ability to find you. App has built the barrier for profile views by reported age which doesn't seem to differ. Further, it has introduced the live video chat feature that lets anyone from your age can join.
Most of the features of it are free, but users are encouraged to purchase their the premium plan that ups their visibility and gets rid of ads. Other paid features include boost the group you are in to attract more participants.
Yubo App on Android
Yubo 3.131.2 is available for android downloads.  No wonder the app has a rate of 4.3 at the play store, 43,815 people are active. During the covid lockdown, the popularity of the YUBO APP is increasing day by day. The users are satisfied with it, and they are enjoying it. They are glad that they find this app now they are making new friends and are hanging out with them. But don't share your personal information with any of the strangers because in that case, the app couldn't help you.
It's a platform where you can chat and live stream with friends, it is rated for 17 plus, and on Google play, it is marked as Teen. You can register yourself with an active phone number. New users need to provide their personal information such as name, date of birth, and a more and a yellow tick appears on the verified profile.
YUBO App on IOS
YUBO 3.55.0 is available for download on iPhone with iOS 12.0 or later. Its free but you need to make in-app purchases for certain premium features. The app is for users aged 17 plus.
Is YUBO safe for children?
Now let's talk about safety. When it comes to your safety, the developer has made some efforts. Its frequent reminder helps what's appropriate and what's not.
Its privacy setting can help to hide your location and profile from joining the precious. The app does not shut down the account proactively the app developers wait for the report to be flagged (a problem) and then remove it.
Now the question is, should you allow your child to use it? The answer is NO; it is not safe for children, under what the circumstances are you should never let your child use it.
Is YUBO a dating app?
No it's not a dating app. It helps make new friends. You can make friends through this app when you are at school and through hobbies. Once you open your location, you can find other YUBO users nearby and make friends.
Overall the YUBO app is unsafe, and it is dangerous because it allows the teenagers to interact with the strangers. The app is not genuinely identifying the fake profiles. Therefore, if a user claims to be a child or a teenager, he or she might not the same in real.
Proper Adult supervision is suggested to prevent children and teens from the hazards.
FAQs
How to start a stream on Yubo?

How to add friends in Yubo?


How to block someone on Yubo?


How to use filters in Yubo?


How to hide location in Yubo?


No answer to your question? ASK IN FORUM. Subscribe on YouTube!