How to ADD WEB BROWSER or Google Drive to RAVE? (Video)
How to ADD WEB BROWSER to RAVE?
Add web browser to Rave – guide
Open Rave app, start a new Rave by tapping on the plus icon in the bottom right.
You will see a list of available search engines and sites.

Now you will see a Google search bar, where you can search for videos or just browse internet.
Rave Web doesn't work with every video. If a video can be played in Rave, a pop up will appear.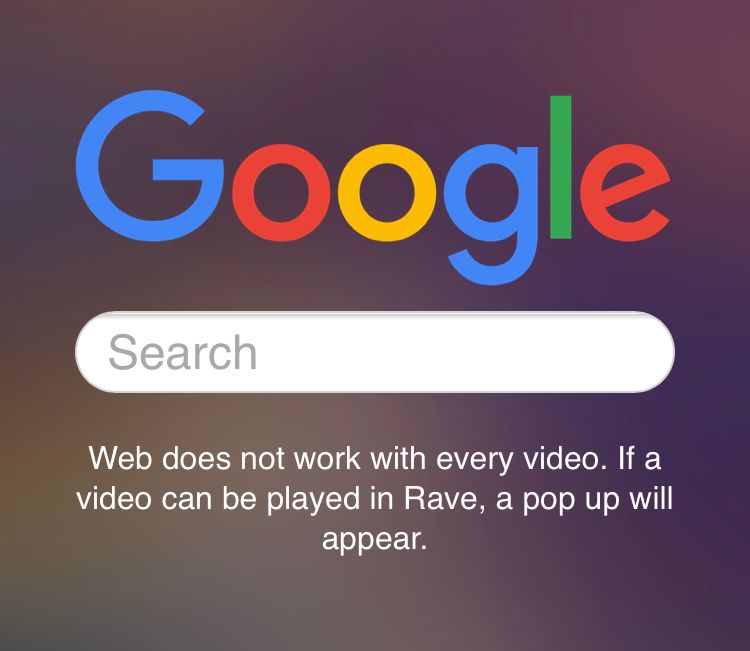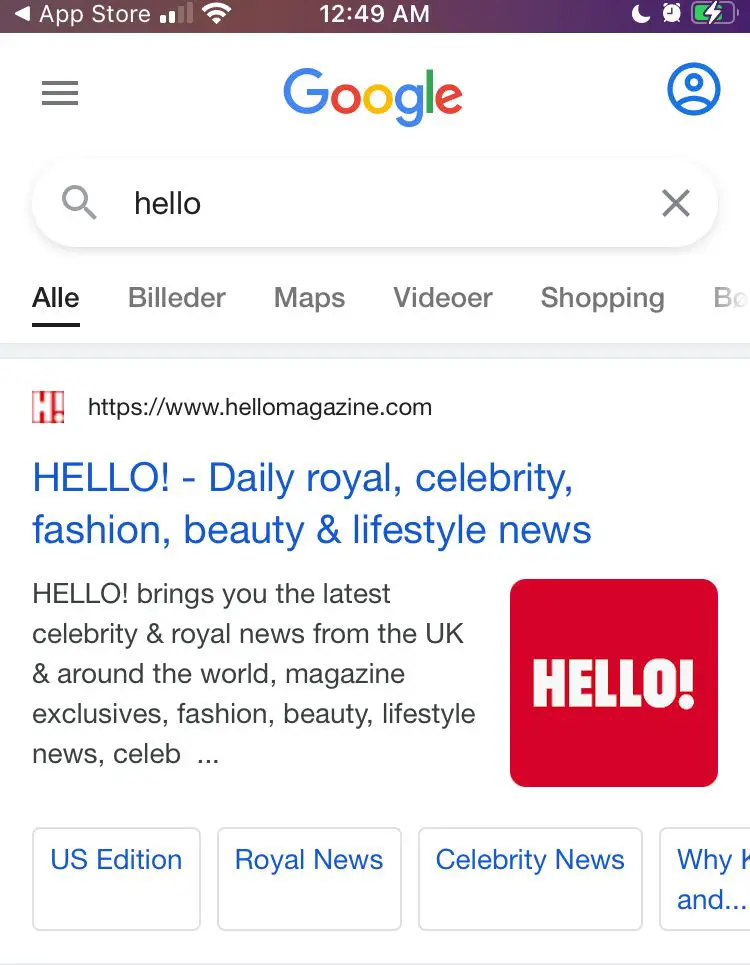 Rave Web experience is quite limited to search engine and sites represented on the tab. So, if you want to watch a film on Rave, which is not on YouTube, Netflix or any other included network – it won't be possible.
So, in fact there is no web browser in Rave app - it is just a Google search.
How to add Google Drive to Rave?
Alternative solution could be to upload your videos or music to Google Drive and then share it on Rave.
List of available services in Rave app
Here is the full list of services, which you can enjoy with friends in Rave app.
Rave.dj
YouTube
Netflix
Amazon Prime
Disney +
Google Drive
Google Photos
Vimeo
Web Browser
Karaoke
Liked
History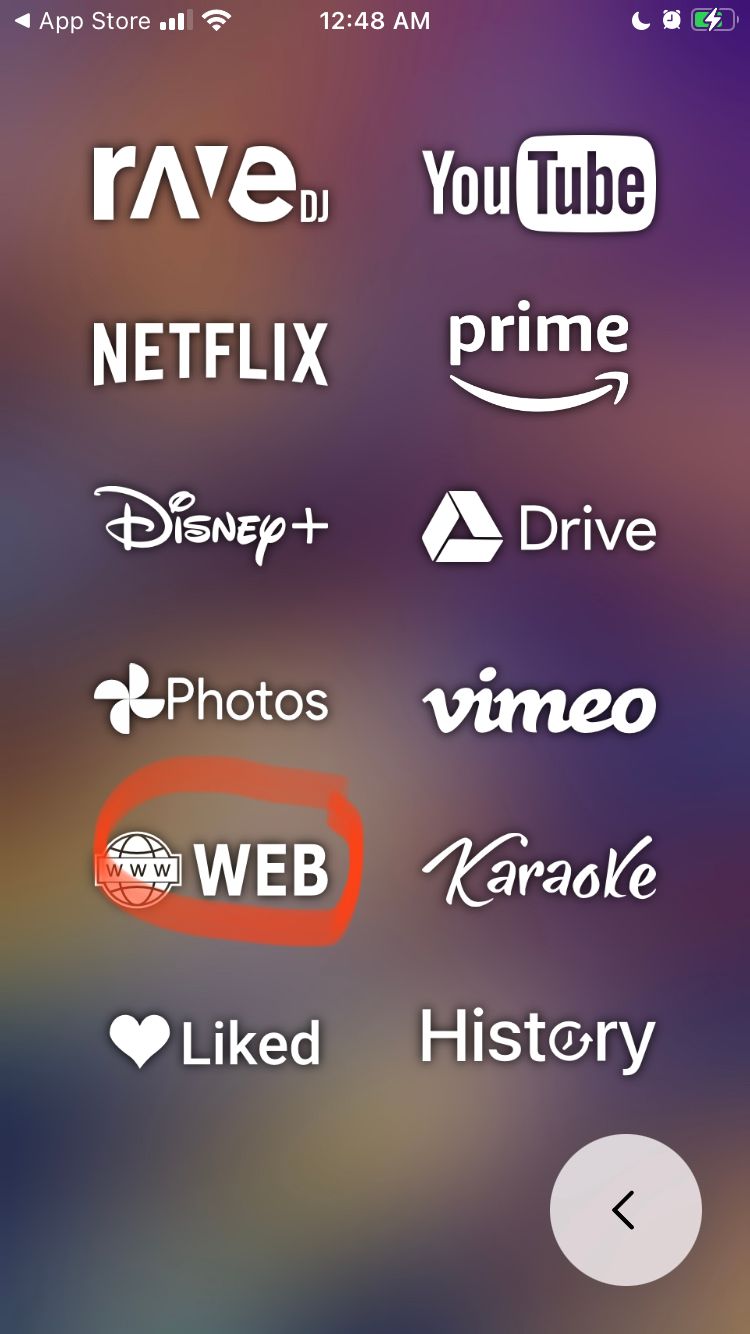 How to watch Netflix in Rave app?
Follow the same steps as above:
Create a new Rave in the bottom right (plus icon).
Select Netflix. Log in with your credentials.
Select a movie/series and start watching.
How to add YouTube to Rave app?
The process is similar for all other services...
Create a new Rave.
Tap on YouTube logo. Log in, if you want to have a browser history.
Search for video and enjoy with friends.
How to watch Amazon Prime in Rave?
Create new Rave.
Log in with Amazon Prime account or start a free trial.
Start watching
How to watch Disney+ in Rave?
Recently, Rave also added Disney Plus to the list of available services.
Create new Rave.
Tap on Disney+, log in with an existing account or start a trial.
Start watching Disney+ content with friends.
What is Rave app?

Rave app helps you to watch YouTube, Netflix, videos, web with friends. While you are watching the content in Rave - there is a chat (audio and text), so you can share opinions and talk.
Rave is a perfect app to e.g. watch Netflix together with friends.
Rave watch party app overview
Rave is the simplest social media platform that unites players around their favorite content on smart phones and tablets devices. It flawlessly synchronizes videos. With a user-friendly UI, all you need is a moderator to start broadcasting so that the rest of the people that participate can enjoy it together. As a result, you'll need subscription details from the channels you want to use.
RaveDJ, the world's first AI DJ, is able to autonomously generating flawless mashups from viewer tracks, and has recently moved from shared watching to creating content. Use AI to make'mixes' and'mashups' of songs picked by the user, much like a real DJ. We think the next big DJ could be a device, and we'd like to put it to function for you. RaveDJ may be found at Rave DJ. Netflix, YouTube, Amazon Prime, Disney+, Google Drive, and Vimeo all have content on Rave.
What is the function of the Rave app?
From your phone or tablet, you may stream videos from Netflix, YouTube, and other sites with your friends using the Rave app. Rave synchronizes what you're watching so that your group chat can message and voice chat with whatever's on your screen is playing. Is the rave app secure?
How to use Rave Watch Party App?
You'll obtain tens of areas that users have created throughout the channel have established until or unless you launch the Rave app. You merely have to join a few of these places to begin watching content surrounded by these people if you ever need to investigate random topics. Rave's headquarters are in Waterloo, Ontario, Canada. Invite some friends, or organize a public rave to meet new people. Rave has users from nearly every country on the planet, so you never know who you'll run into.
This app is the best in terms of the number of Content apps it supports. I've also gotten the hang of playing videos in order. I have a device with 6GB RAM and an 8-series processor, and the UI occasionally flickers. There are a variety of reasons why a video won't start playing. It's fantastic software that gives us singers a great platform to interact with one another, listen to music, and sing, however it's been crashing on its own a lot lately. We have to re-join each time. It also takes a long time to join a room. I, as well as all of my pals from all around the world.
Rave on IOS:
Rave Media, Inc. has offered Rave – Watch Party App for users above 17. The app is compatible with iPhone, iPad and iPod touch with iOS 10.0 or later.
Rave on Android:
Rave is an app that can be downloaded for free on both iOS and Android. 4.4.17 Rave App. Rave is fantastic android software that allows you to construct virtual rooms in which you may watch a variety of movies with your family and friends.
On a PC, you can use the Rave App.
Rave 4.2.10 is available for download and installation on both Windows and Mac OS. Rave is an entertainment app developed by Leap Fitness Group.
If you want to instal Rave on your PC, keep reading because the rest of the article will show you how to do so using BlueStacks and Nox app player, but you can also use any of the BlueStacks alternatives listed below.
Is Rave a secure application?
Rave is a safe app for folks who don't know how to watch movies online with their pals. A large proportion of people trust the app. However, we recommend that consumers do their homework before downloading any programme. With security holes and a clumsy UI, this video co-watching option is difficult to recommend. Rave - Watch Together was created to fill a specific need. People desire to be able to connect with others who can't be in the same room with them and share their stories.
While some users may enjoy the social component and the potential to meet new people, many would choose a much more private interaction or simply like to engage with selected friends and family. For the latter group, forcing them to log in with a genuine account and maybe utilise their real name, image, and location is a turnoff. Similarly, the app's process of making all Raves open by default is a big nuisance, especially given the app's clumsiness.
Rave app alternatives
There are many similar apps on the market, which can replace Rave app. For example, to watch movies or Netflix together online - you can just use Zoom or Google Meet.
To play games together online - Houseparty.
FAQs
Can you download Rave app for PC/laptop?

No, Rave app is only available as a mobile app for iOS or Android.

Is Rave app available on Roku?

No. But, it is possible to stream Rave app.

Does Rave app work with a Chromecast?

Yes, you can stream Rave app via Chromecast either on Android or iOS device.

Is Rave app safe/dangerous?

Rave app can feel a bit spammy. I think the unsafe part is about connecting your Google Drive to Rave app. So, it is recommended to only integrate Google drive with Rave if you need it.

No answer to your question? ASK IN FORUM. Subscribe on YouTube!