How to contact Uplive support? (Video)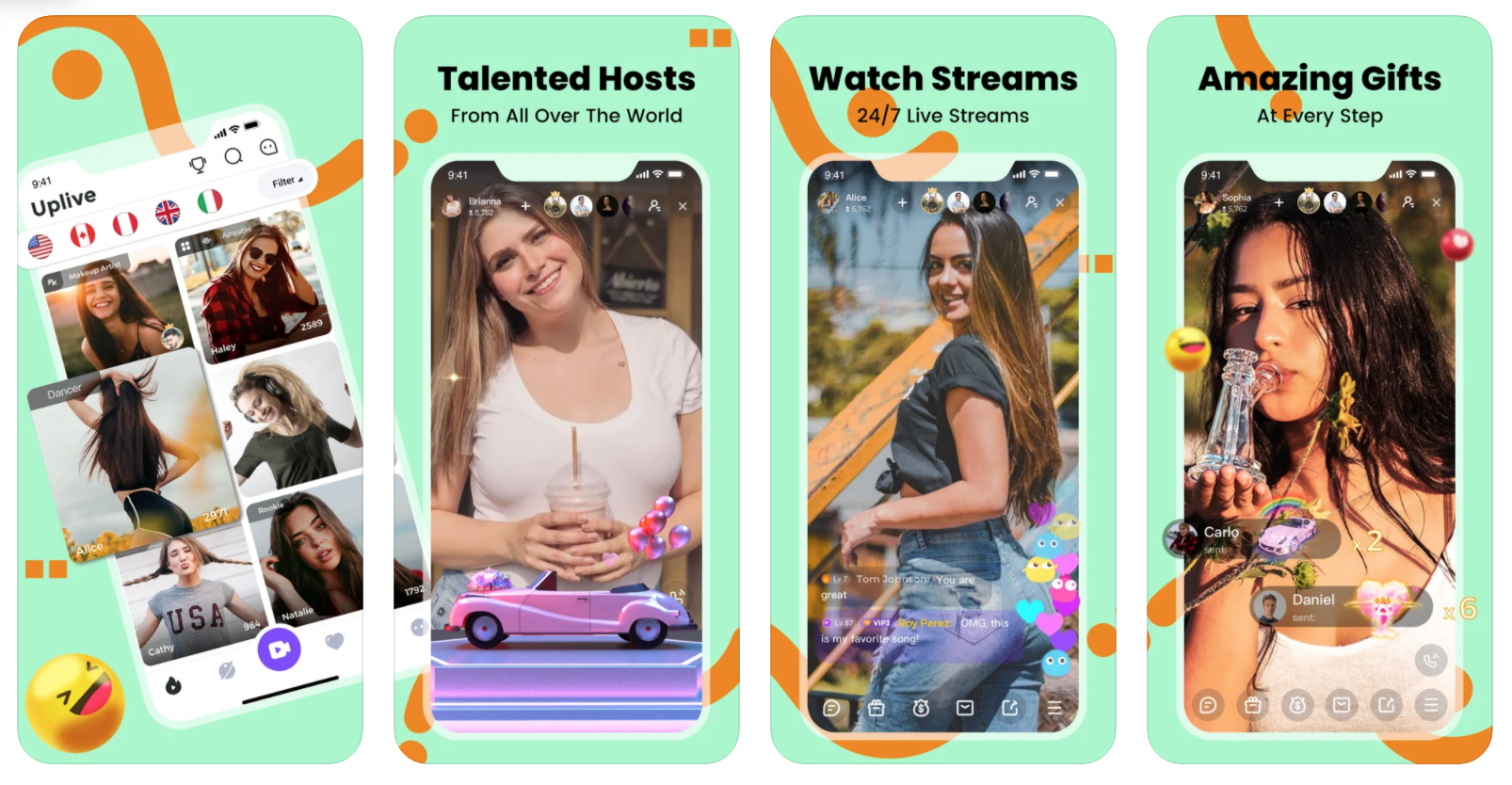 How to contact Uplive support?
Go to the Uplive app.
Scroll to the bottom and click on Contact us.
Uplive support options
https://www.facebook.com/uplive.usa
We Chat id: UP Assistant
Facebook: @uplive.usa
Instagram: @uplive.usa
Twitter: @UpliveUSA
Telegram: @upliveusa
4. Alternatively, there is a Customer Service chat, where you can chat online, attach photos and files.
-UPLIVE, Live It Up-
Uplive is the largest independent social video entertainment platform for connecting, interacting and broadcasting!
Feeling bored? Want to meet new friends? We have plentiful users and hosts from across the globe waiting to connect! Chat in party rooms or support talented hosts in streams, fun is right in the palm of your hands!
Not convinced yet? Here are 5 reasons to join us:
#ENTERTAINING LIVE STREAMS
-Talented and charming hosts from around the world awaits your arrival!
-24 hours non-stop entertainment to watch anytime & anywhere.
-Tons of fancy and interactive animated gifts to show your support!
#CONNECT & SOCIALIZE
-Follow your favorite hosts and be notified immediately when they stream!
-Comment or link in video & audio streams and party rooms, chat away.
-Message via our IM function or create a group chat to build new connections.
-With Fams and True Love Groups, join and contribute in communities that suits you best!
-Afraid of language barrier? Fear no more with our live translation function that INSTANTLY translates verbal and textual content!
#STAND OUT
-Recharge and send gifts to gain VIP levels and enjoy exclusive privileges.
-Subscribe to our Premium Membership to earn badges, privileges and MORE!
-Purchase entry vehicles and profile frames to stand out from the crowd.
#SHARING MOMENTS
-Share your live stream or highlights to over 5 social medias with ONE CLICK!
-Show us your everyday snapshots by posting moments or short videos on Moments to earn likes, moments and gifts.
-Wish to cherish a funny stream moment? Click screen-recording in stream and post in your Moment or save in your album.
#UNIQUE FUNCTIONS
-Tired of live streams? Play grand selection of mini games in the Game Center and win rewards!
-Contribute in the crowdfunding function to send gifts with everyone's support combined.
-Buy gifts in our Gift Market with discounts and vote for different gifts to be featured!
-Complete daily missions and earn Beans to buy cool vehicles and profile frames.
[Exclusive membership MVP monthly subscription instructions]
- Title of Subscription service:Exclusive membership MVP monthly subscription
- Length of subscription:Exclusive member MVP Auto-renew monthly subscription is valid for 1 month
- Subscription price: 9.99 USD per month
- Payment: User confirms purchase and payment first,then credits to iTunes account
- Cancel subscription: To cancel subscription, user will need to manually disable auto-renewal in iTunes/Apple ID settings management 24 hours before the current subscription expires.
- Renewal: Apple iTunes account will be debited within 24 hours before expiration. After the deduction successes, the subscription period will automatically be extended by another month.
- Privacy Policy: https://h5.upliveapp.com/up-doc/privacy.html
- Terms of Use(includes more details regarding monthly subscription): https://m.upliveapps.com/up-doc/terms.html
Want more updates? FOLLOW US!
Website: www.upliveapps.com
Facebook: @uplive.usa
Instagram: @uplive.usa
Twitter: @UpliveUSA
Telegram: @upliveusa
Transcript
How to contact up live support?

Just go to the app you know and then just scroll to the bottom and then you have contacts us and then just tap there and then you have like here options so they just offered to contact their support through uh either facebook or wechat so you need to go to their facebook page or yeah or we chat id or if you have some like marketing or some other collaborations you can write on these emails so hope that helps the results like customer service uh yeah and then you can just chat here and you can add photos and some screenshots and stuff like that so yeah probably do that for your customer support and help center just for other issues thanks for watching

No answer to your question? ASK IN FORUM. Subscribe on YouTube!