BeReal, Nicegram, MICO, Omada, VeVe, Yik Yak apps - new trending Social apps - podcast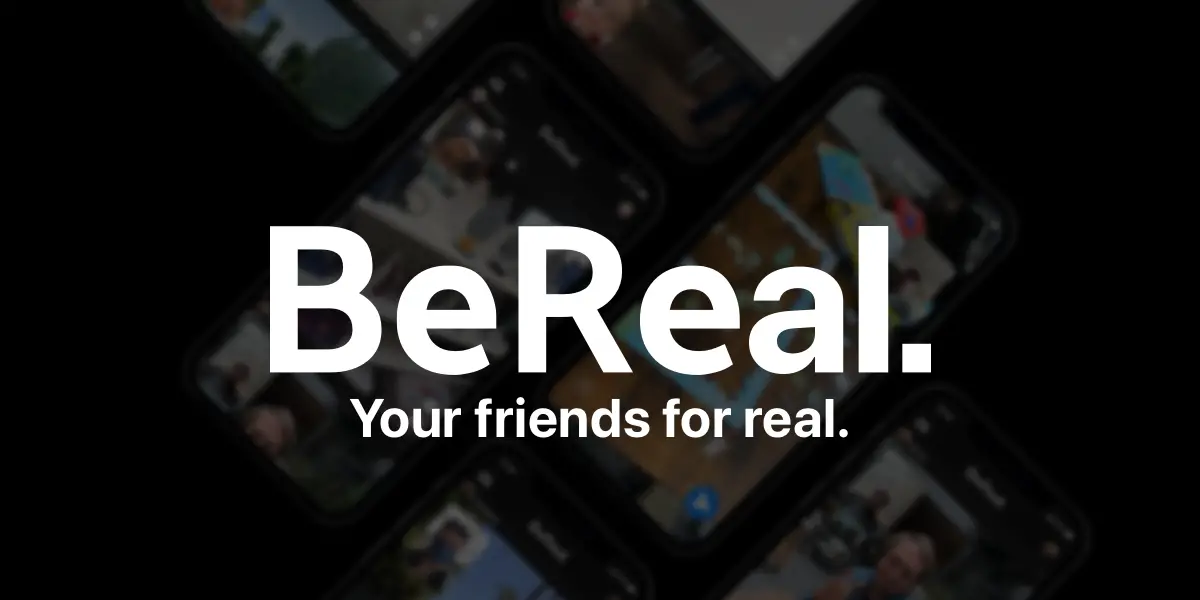 BeReal, Nicegram, MICO, Omada, VeVe, Yik Yak apps - new trending Social apps
Listen to the podcast here:
BeReal social media app - everyday at a different time, everyone is notified simultaneously to capture and share a Photo in 2 Minutes. A new and unique way to discover who your friends really are in their daily life.
Nicegram uses Telegram API with a better UI
MICO - new live video chat app
Omada - social sports betting
VeVe - biggest NFT mobile marketplace app?
YikYak - commenting thread in 5km radius
What are some trending social apps these days?
Transcript
Hello. So in this quick episode, let's go through the new trend in social media apps. I want to check them out to record some content for my YouTube channel, YouTube. Commystorehack. One of them is interesting.

It's called Bereal. You can visit their website. Beread Al your friends for real every day at a different time. Everyone is notified simultaneously to capture and share a photo in two minutes and unique way to discover who your friends really are in their daily life. So I just downloaded this app and I created an overview on my YouTube channel, and I think it's really nice idea.

So basically the app, as I just explained here, it just sends you a notification every day at, like, specific time and what you need to do, you just need to create, like, a quick, under two minute video story where you just explain, what are you doing at this moment. So it's actually pretty fun. And you just have, like, two screens, one screen where you just show your face and screen, what are you doing? And then, of course, it can be laptop. It can be in travel in the Metro, like sitting on your couch, watching TV and all of that.

And it's like pretty fun. It's just published to your feed. And if you want to see other people post, you need to post your story first. So that's basically it that's pretty cool app.

It's again as some kind of attempt to get distinguished from the Facebook from like WhatsApp from Instagram, because people are really tired of all these giant Mata apps, and they just want some kind of breeze of fresh air. And yes, this app is in the top charts of US App Store right now. So definitely go and check it out, free to use what it needs. There is no, like posts and videos. So basically you just need to once a day, submit what you are doing, and then you can see a map of your friends, like what they are doing at this moment in different points of your city.

So if you're bored, you can just check out all these funny videos of your friends doing some simple stuff. So yeah, that's the app. That's one of the trending apps. Here. Other app I noticed, which is trending, which is called Nice Gram.

So basically, if you haven't heard, there is a Telegram app where it's one of the top messaging apps. It's a competitor to Facebook Messenger, and all of that. It's very popular in Crypto, a true community. But like, Nice Gram, it's just like an application which uses Telegram API. And it's really nice looking.

And there are some additional features like tabs folders, better UI, better, like organization of the app and some additional settings. And for $0.99 one time payment, you can just explore some interesting additional features. And if you are like, basically heavy Telegram user, definitely check out Nice Gram. It's an interesting app.

So there are a bunch of apps in social media category which are just like which are all about live chatting. Like every week. Seems like that there is like a new app around like creating a live video chat and they're constantly deleted from the app store. There's like Monkey app and then just uploaded with different brands with different names. So like Omagalchat becomes omagal like Monkey app, just like rename itself.

Many times. There is a lot of scam in these apps, like news, all of that, some of them are more quality, but I think still there isn't one nice random video chat app where you can really feel secure and having fun. So I think there is a cool opportunity and that's place to discover the app, which makes live video chatting much more secure. Another app, if you miss that is called Yak. So the app was built back in 2013 and now it's launched in 2022 and it's available for iOS and basically allows people to create a new discussion within a five mile radio.

So it's basically like a Reddit but just limited in geographical location, so you can anonymously also connect with everyone within 5 miles. And basically there is no your profile, no your profile features. There is only like a comment icon where you can just create your account and comment and engage with people in your radios, discuss different topics and upload them. So it's basically similar interface to Reddit. It's a mobile on the app.

Depending on your mood, you change the comment icon and the profile icon.

So really interesting app. And it's quite interesting to see that it was launched back in 2013 and now it's relaunched and it's in the top charts. Another cool app I discovered this period is called Vbcollectibles. It's one of the top NFT apps out there. Basically the app which collaborates with top brands like Disney and where you can get these collectibles.

But it's not working with mathematical other wallets. It's just basically just a separate app where you just log in the standard, your email and password.

There is no mathematical trust wallet and it's not by some blockchain all of that. And then you just need to buy gems. And for these gems, you can purchase all these different characters which are available from different brands. And this app just brings the collectibles right into the palm of your hand. And you can collect limited editions through these cultures of your favorite heroes, characters and icons in premium digital format.

So no matter if I covered virtual showrooms digital in the real world, you can buy, sell, and swap with other fans. There are drop days. Keep an eye on your phone each Thursday at 08:00 a.m.. P. You guys at school open the latest drop and get your hands on.

There are digital collectibles, so that's also a super interesting app. You can try it out.

Another social app which I think is fun, is called Amada make sports social. So basically you can challenge your friends in the best matches. So of course, these battling apps where you just bet which team will win. You can lose some money there or you can win some money. But here is the app where you just have real matches like real hockey basketball matches, and you can bat with your friends and you can bat in virtual daily coins and you can see who performs better, like in the real games.

If you predicted the score or not, and then you can just compete with your friends and then you can create group chats and basically engage with the friends while watching basketball. So, for example, where you have some basketball match and you predicting on this after score, what will be there and you see which prediction was better and you earn coins. So that's super cool app just to spend time with friends and to hang out to chill. So definitely give it a try. So that's just a few apps you can try out in social appear.

It's not only Tik Tok or YouTube or messenger or Instagram, so there are always bunch of new social apps you can try out and impress. Ask your friends. I have knowledge. I hope that was helpful.

No answer to your question? ASK IN FORUM. Subscribe on YouTube!