BUD - Create, Play & Hangout - new Minecraft? - podcast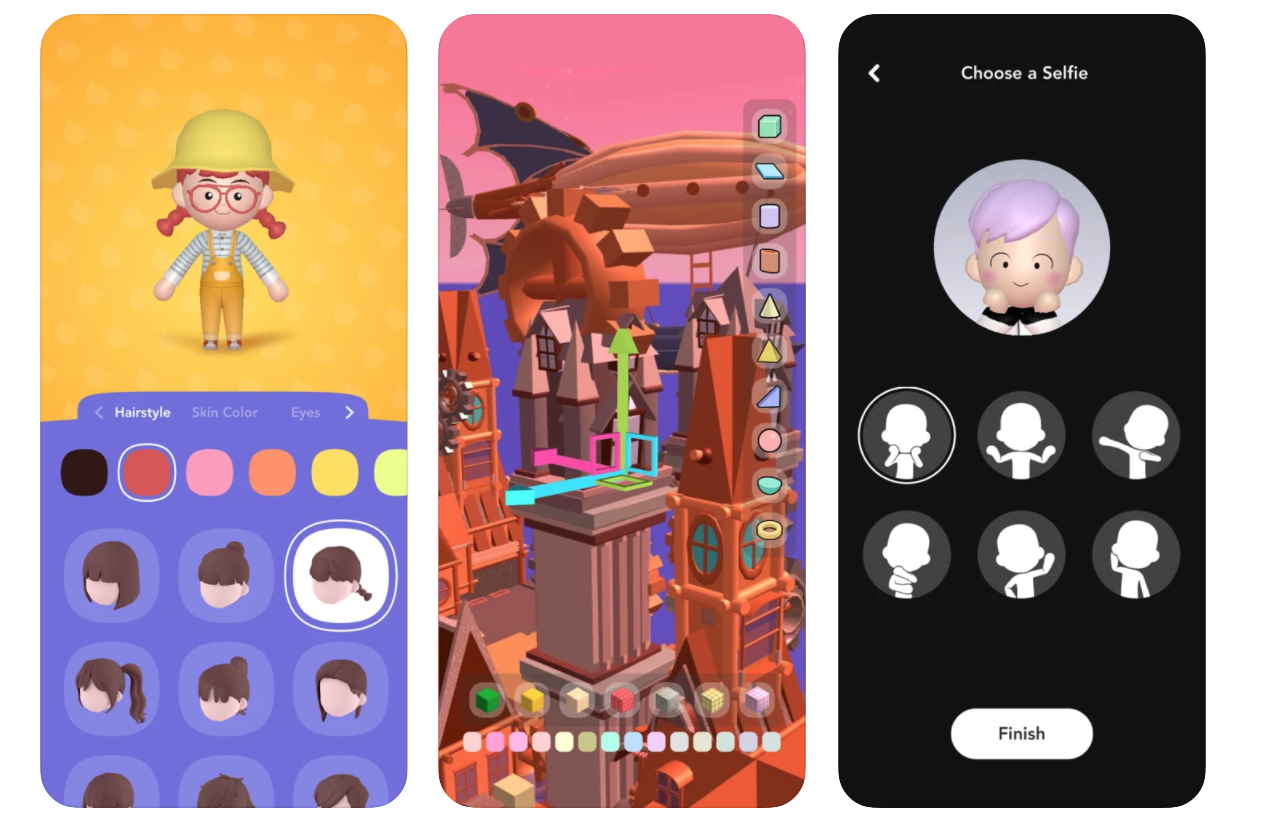 BUD - Create, Play & Hangout - new Minecraft?
BUD - Come and join the fun! BUD is the best virtual platform to create and experience 3D interactive content with friends. Invite friends to create, play, hangout and explore 3D experiences built by our community. Use your imagination to create something cool to share with the community. Why BUD app is going viral?
Transcript
Hi, everyone. Welcome back to my podcast. In my podcast, I explore viral and trending apps, which I think are worth noticing and worth discussing. Of course, you can also try them out today. Let's going to talk about bot create an BUD app.

I will explain why is this app super interesting and exciting? Basically, there are a bunch of apps which have this name bot. Yeah, because it's the catch name, but like on your body, some fintech app, some bunch of other apps. There some probably games. Of course, there is a bad light beer, but this is not the app.

So if you want to check out this app, you need to search for bot, create play and hang out on App Store or Google Play Store. So what this app is about? It's the best visual platform to create and experience through the interactive content with France. Invite friends to create play, Hangouts and explore city experience built by our community. Use our imagination to create something cool to share with the community.

So basically you can create your 3D avatar and then with this avatar, you just basically build some 3D experiences similar to Minecraft, and then you explore other experiences built by other people and then you just follow craters and you hang out in these experiences. So why it's going viral? Because it's basically another version of Minecraft.

Of course it's not that advanced as the Minecraft and all of that. But yeah, basically you create your own experiences like you build your own rooms and then you can just hang out there.

So that's why it's cool. It's also part of this matter of our trend where you don't need a real photo or anything. You just create and customize your avatar and then you hang out with your friends in this custom build through the experiences which you build. So there are also public rooms and there are private rooms so you can create some experience and then create a public room in it. So it means everyone in the app can join it and hang out in your room.

So for example, you build some usual Castle and then your friends avatars can join this Castle and then they can just hang out there and you can just jump there. It's like a Minecraft or you can create a private room and then you can just invite selected friends there. So you can create like a mutual 3D interactive party. Then just invite your friends there and then you just hang out with them. So super cool.

Of course, there is also chat and all of that. And there are a lot of themes like some people building Christmas rooms, some people building squid game rooms. Some people are building like Christmas towns, three houses, everything like the massive experiences. You can just see them in your home feed in this app. And then you can see how many likes they got.

Some experiences getting 30, 20, 30 00 likes I think Squid game experience is one of the most like at this moment and then you can just join them.

So yeah, and then there is also like if you want to join a private room, there is a room code which you can just enter and that's it. So I played a bit with the game. Also, what you can create here is called props. So props are simple elements, like table chair, some house, anything which are just like single elements which can be added in another people's experiences. So like you created some cool tree, for example, or chair, and then other people can just use your prop and use it in their experiences.

So yeah, that's basically it. Of course. Then in the app you can customize avatar. You can see friends who are there. You can follow and follow them.

There is your name, your username. Also, when you create your username, be careful because you can't change it later. You can change your name later, but not your username. Then you can see your public profile where you basically it's like an Instagram page and where you can see your experiences, your props, this element and then your posts. So here as well.

You can just post, like on Twitter and then have your social media feed and attach to each experience. There are like chats where you can chat with your friends and all of that. So that's basically the idea of the app super simple, but I think of course it wasn't simple to develop, but that's the idea.

So yeah, there is not much information about this app, so a lot of replies and comments here we can read. I love the game, but recently I keep getting kicked out out of the games. I love customized avatar customization, but it would be nice if there are more options, like maybe banks.

So yeah, this is a cool idea, but a lot of suggestions to do color picker packs. There are a few and more patterns to do.

A lot of people like it.

I was really excited to play this game because I saw it on TikTok and it looked really cute. I do like how everything looks. But every single time I joined a room, the screen just goes black. So maybe you need your iphone or something like that. So on Android, how they explain it here.

But it is the best place to create and share 3D experiences with friends.

Also, what people are saying here that it may take a long time to build large building, small materials like quite fast, but it's amazing and there are so many things to do. The body's degree of freedom is to hire a lot of materials for yourself. Build four years buildings and you can recognize a lot of big weeks. It's great.

So that's that I couldn't actually find the official website of this app. There are only of the developers reach us out at developers bot at gmail. Com. So that's basically it, but yeah. So there you have it.

Cool app. Definitely try it out if you like Meta worst app if you like reality avatar or if you just like Minecraft, this app is quite simple to use, but it can be really addictive. So definitely one of my app recommendations. Give it a try. Let's catch up in the next episode.

No answer to your question? ASK IN FORUM. Subscribe on YouTube!