The host has another meeting in progress ZOOM (Video)
The host has another meeting in progress ZOOM
Zoom message – The host has another meeting in progress
At the moment, it is not possible to host concurrent meetings in Zoom for one host.
So, for example, if Zoom host schedules two meetings at the same time and allows to join before host, then people who join the meeting might see the error "The host has another meeting in progress".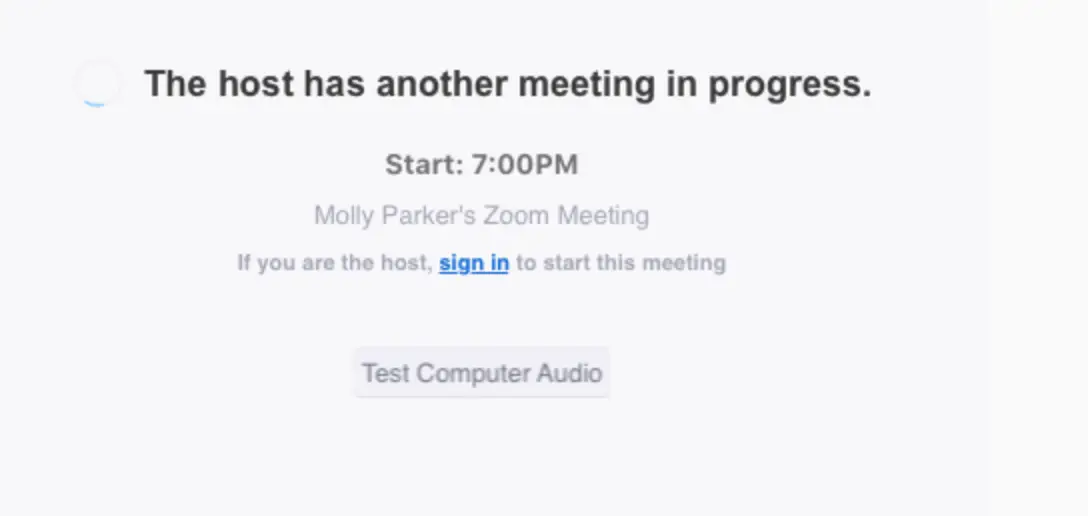 If you, as a host, would like to start the second meeting simultaneously, there also will be an error popup: "You have a meeting that is currently in progress. Please end it to start a new meeting".
You can read in more detail from Zoom support article.
However, from comments under YouTube video, it seems that this error occurs in other cases as well.

No answer to your question? ASK IN FORUM. Subscribe on YouTube!