ZOOMERANG app quick overview (Video)
ZOOMERANG app quick overview
What is Zoomerang app?
Basically, Zoomerang app is an advanced video editor for like TikTok and Snapchat.
You can use like plenty of filters, you can slow down your video – 0.5x to 2x. There are different effects, timing, films effects and so on.
Zoomerang app is a collection of different advanced filters, which you can use on social media. And therefore create amazing content, stand out to the audience, get more views and shares.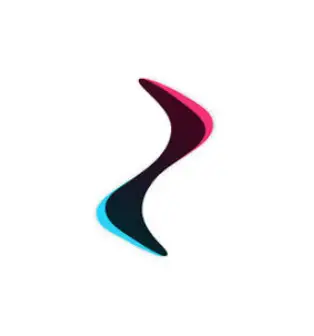 Zoomerang App Overview
Zoomerang is a video creating app which makes the creation of hardest videos easily.  So if you are fond of sharing your best video shoots on Tik Tok and instgram, the app is for you. With just button, you can create impressive short movies to star yourself on social media. That's why the app is called for the video success.
No wonder, you might keep on portraying your talent on Likee or Snapchat or even some other platform and you want to share them directly from your video making app. Zoomerang allows you to achieve all. No need to tell, you can save the output videos to your camera roll or gallery if you want to share them later.
Zoomerang Features:
Well, the most helpful feature of the app is the tutorials that include the songs in trend and help you make extraordinary shots on them. Not only the collection contains the top numbers already, but it is continuously being updated. You have the option of choosing your favorite song from the list and make a video using the tutorial. You can add transition, emojis and even texts to make it more attractive.
There are 100+ special effects along with your favorite music. And the good thing is that the app itself decides on the best effects for the song.
Although the app is free, you can get Pro account to access the premium effects and transitions and add them into your videos. Other features include Pro tutorials, ad-free shooting and enhanced editing experience. The subscription fee is not so high.
The App has active accounts on Tik Tok where it posts videos itself.
What are Zoomerang tutorials?
So here on the bottom left, also another cool feature is that you have Zoomerang tutorials. The idea of tutorials is super simple. For example, if there is some viral dance on TikTok, you can easily select a tutorial and then repeat all the moves. And this is why it's much easier for you to create its own viral dance.
You can shoot your own video with a tutorial, but sometimes they're not free and you will need to subscribe for that. And then when you recorded your video, you can just share it on all these different networks like Instagram, Snapchat, YouTube. To record your own video with Zoomerang tutorial, tap "Shoot with tutorial".
After that, you can publish the video to TikTok, Instagram, Instagram Story, YouTube, Likee and many other apps from your default sharing settings.
Is Zoomerang safe?
Zoomerang App is being reported as safe and kids friendly by the users. Most of the people also rate it as a very interesting and easy to use. You can even create your own tutorials and apply filters. The most attractive feature of the App! Overall the App is positively rated and its popularity is increasing with each day. So if you want to make even better videos to share with your friends, family and the whole world, you should better install the app now.

Zoomerang on Android:

Zoomerang is available for download on android devices. If you are using any android phone, consider the luxury of making fantastic videos on your favorite songs using an app that is rated 4.4 by the current users on Play store. Not only you create your best video but instantly share it to the social media and start getting likes.

Get Zoomerang app on App Store – over 100K reviews.

Zoomerang on iOS:

Zoomerang is on iOS with the user rating of 4.6.  It is free to install but offers In-App Purchases for pro features. The app is regularly being updated to add new trendy effects as well as to add new songs. The latest Waterfall effect can be seen and if you are fond of it, you should add Zoomerang in your favorite apps list. Recently, new adjustments filter in the Projects. The new Green screen and bug fix improvements.

Get on Google Play Store – over 150K reviews.

No answer to your question? ASK IN FORUM. Subscribe on YouTube!